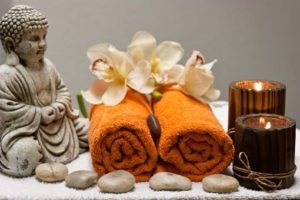 What is Swedish Massage?
Over time stress and tension accumulates in our body. This can result in the lowering of our immune system, creating illnesses, aches, pains and knots which can be hard to get rid of. But worry no more! Massage is such a great way to release all that tension and pain. Not only will it improve your health and well being, but it will leave you feeling relaxed and pampered – isn't that what you want?
Swedish massage is the most popular and most used type of massage. Swedish techniques are used to give you a nice, relaxed and therapeutic massage. A Swedish massage can be slow and gentle, or vigorous and bracing, depending on the client's choice, using a lovely blend aromatherapy oils if you wish.
Some of the benefits of a Swedish massage:
Relieves aches and pains and tension
Improves sleep, hair and nails, circulation and lymph flow
Reduces stress and migraines
Improves concentration
Lowers blood pressure
Reduces anxiety
Reduces swelling
Eliminates body fat and waste
Loosens tight muscles … and much more!
Aromatherapy
Aromatherapy massage is a massage with essential oils added to the massage oil. Aromatherapy is thought to be an added aid to ensure you get the full benefit of a massage, since different essential oils hold different healing properties that can help heal and revitalize the skin. A lot of people have an aromatherapy massage just to enjoy the lovely scents they provide. Their are 5 groups of essential oil effects, which are used to your preference: calming, uplifting, energizing, cleansing and decongesting.
Lavender
Peppermint
Tea tree
Orange
Eucalyptus
Lemongrass
Treatments available:
| | | |
| --- | --- | --- |
| Swedish Body Massage | 60 mins | £30 |
| Swedish Body Massage | 90 mins | £40 |
| Aromatherapy Swedish Body Massage | 60 mins | £32 |
| Aromatherapy Swedish Body Massage | 90 mins | £42 |
| Swedish Back, Neck and Shoulder Massage | 30 mins | £20 |
| Swedish Back, Neck and Shoulder Massage | 60 mins | £30 |
| Aromatherapy Back, Neck and Shoulder Massage | 30 mins | £22 |
| Aromatherapy Back, Neck and Shoulder Massage | 60 mins | £32 |